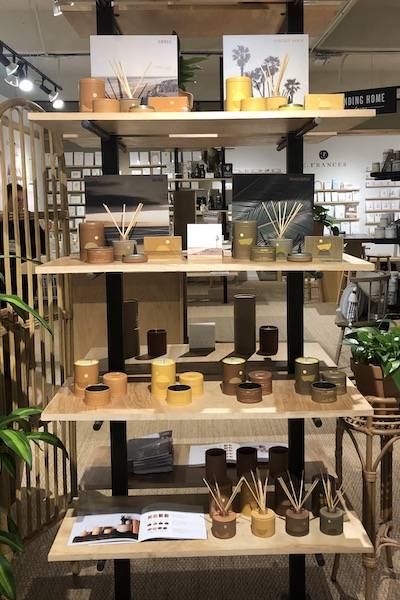 Americasmart Atlanta, Building 2
240 John Portman Blvd
Suite 1634
Atlanta, Georgia 30303
404-589-8200
Open Monday - Friday
9AM - 5PM
Dallas Trade Mart
2100 Stemmons Freeway
Suite 1400
Dallas, Texas 75226
214-748-8200
Open during markets and by appointment only.
FAIRE.COM (US / CANADA)
If you are an existing retailer and would like to order through Faire to receive NET60 terms, please use our Faire Direct link (pfcandleco.faire.com).
INTERNATIONAL DISTRIBUTORS
If your store is located in any of the following countries outside of North America, please send wholesale inquiries to the email address listed below:
BELGIUM, THE NETHERLANDS, LUXEMBOURG, SCANDINAVIA, GERMANY, AUSTRIA, SWITZERLAND, FRANCE, SPAIN, GREECE, ITALY - pfcandleco@solotwentyfive.com
U.K. & IRELAND - pfcandleco@candlesdirect.com
JAPAN - ryota.w@hiro-ltd.com
SOUTH KOREA - ivan.lee@blessnco.co.kr
AUSTRALIA - hello@thehappygoodsco.com
NEW ZEALAND - sales@oxted.co.nz
UPCOMING TRADE SHOWS
We'll be at a few different trade shows and would love to see you! Experience all of our scents, discover new products, and meet the team.
NEW ZEALAND: March 7-10, Source Home + Object, represented by Oxted